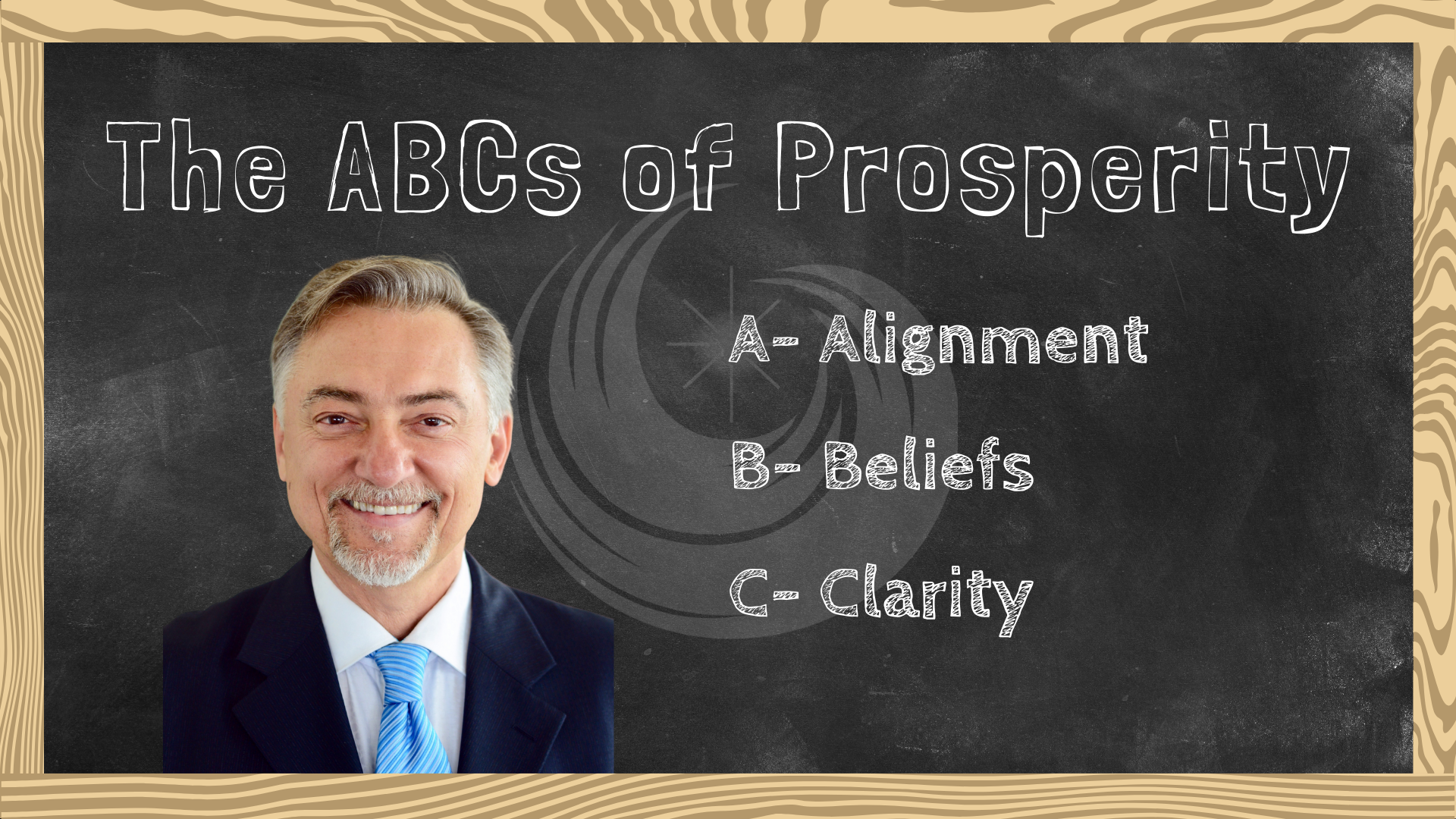 The ABCs of Prosperity
Given the extraordinary time we live in, everyone is being required to change. The only choice you have is the direction in which you will go... up, down or sideways. Because scarcity is a permanent feature of the physical world, experiencing prosperity requires you to learn and apply the metaphysical principles and laws that govern living the abundant life. In this virtual symposium, we will help you go higher by teaching you Alignment, Beliefs, and Clarity.
GOAL-SETTING 2021 - Alignment is creating next year's goals from the perspective of your higher self instead of your lower self. This practice is imperative to confidently walk the path of peace and prosperity.
POWERFUL MINDSET - Beliefs reinforce the daily habit of transcending the scarcity/fixed mindset using the prosperity/growth mindset.  New results only happen when acting on new beliefs. 
PEAK PERFORMANCE - Clarity is mature simplicity; focusing on your life purpose and the daily action steps required to live it.
---
"Amazing value... a must attend for anyone looking to enhance their life and practice!"

"It's always refreshing to attend an MDA symposium and to get coaching from the wonderful team of professionals. I either learn something new or get confirmation that I'm on the right path, doing the right things. A win-win! Value adding every time."

"Amazing content and people, guiding you towards abundance and prosperity in your life."

"Having done decades of transformational and spiritual coaching, I find that Steve D'Annunzio offers some of the best coaching and training I've ever experienced. I always get tremendous value whenever we speak." -Scott Silbert

"Life changing concepts, not just for business. These really are next level concepts to help you become the best version of yourself that impact everything from your business to your personal relationships."