Mission Driven Advisor

Webinars & Symposiums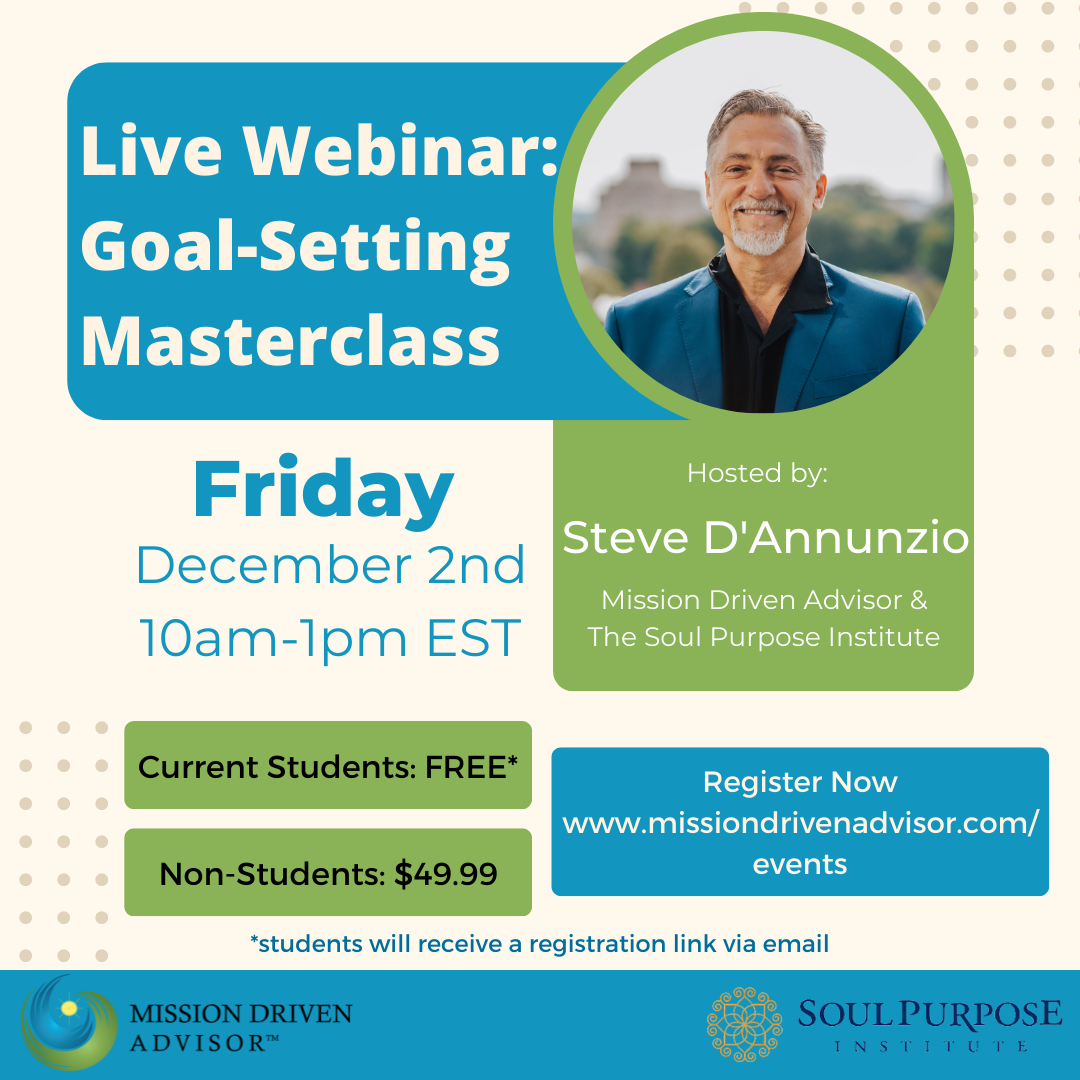 Webinar
Friday December 2nd, 2022 10am-1pm EST
Online webinar via Zoom
Cyber Monday $29.99!
$29.99
Goal-Setting Masterclass
You're invited to our online Goal-setting Masterclass hosted by Steve D'Annunzio of Mission Driven Advisor and The Soul Purpose Institute. 
Current students can attend for free!
If you are attending as a team of 3 or more people, you can attend for $29.99 per person. Please reach out to support@soulpurposeinstitute.com to reserve your team today!