Mission Driven Advisor

Training Portal Features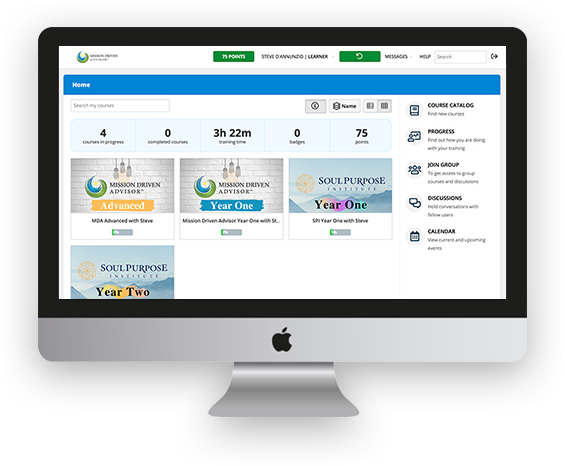 Personal Dashboard
Each Student has a Personal Dashboard where there is a Snapshot of the individual's account, main information, upcoming events and follow up items.
Course Syllabus
Every account has an individualized course syllabus to help each Student keep track of where they are in the course and what is coming for the remainder of the program.
Interactive Lesson Exercises
Every lesson also has Interactive Exercises built directly into the framework of the Portal. They can be accessed from any computer, tablet, or smartphone.
Interactive Metrics
There are a number of free Metrics found in the Portal to help benchmark a Student's progress throughout the year. The Portal records each score and allows Students to come back to view their results whenever they are interested in self-evaluation.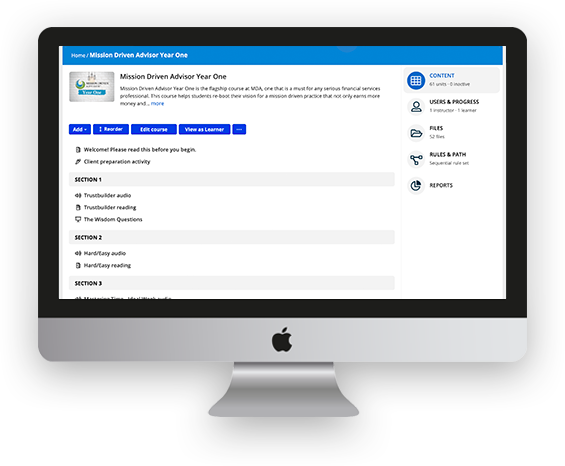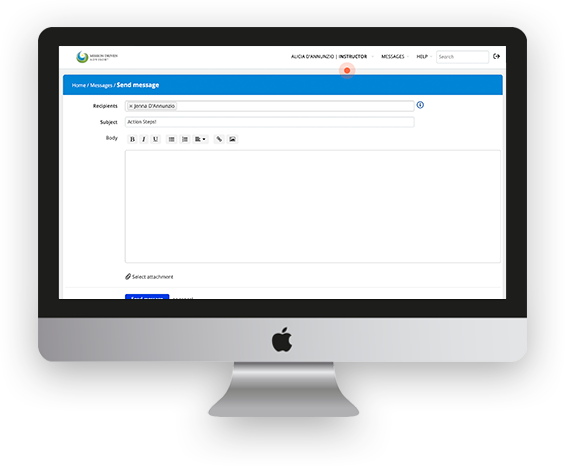 Messaging System
Our messaging system allows Students to communicate directly with their Mentoring Advisor and the Support Team.

Resources
There are a number of easily accessible educational and supportive resources directly in the Portal, including meditation MP3s, recorded calls, videos of past events and so much more.

U