Fall is right around the corner...
August 25th, 2022
Written by Jenna D'Annunzio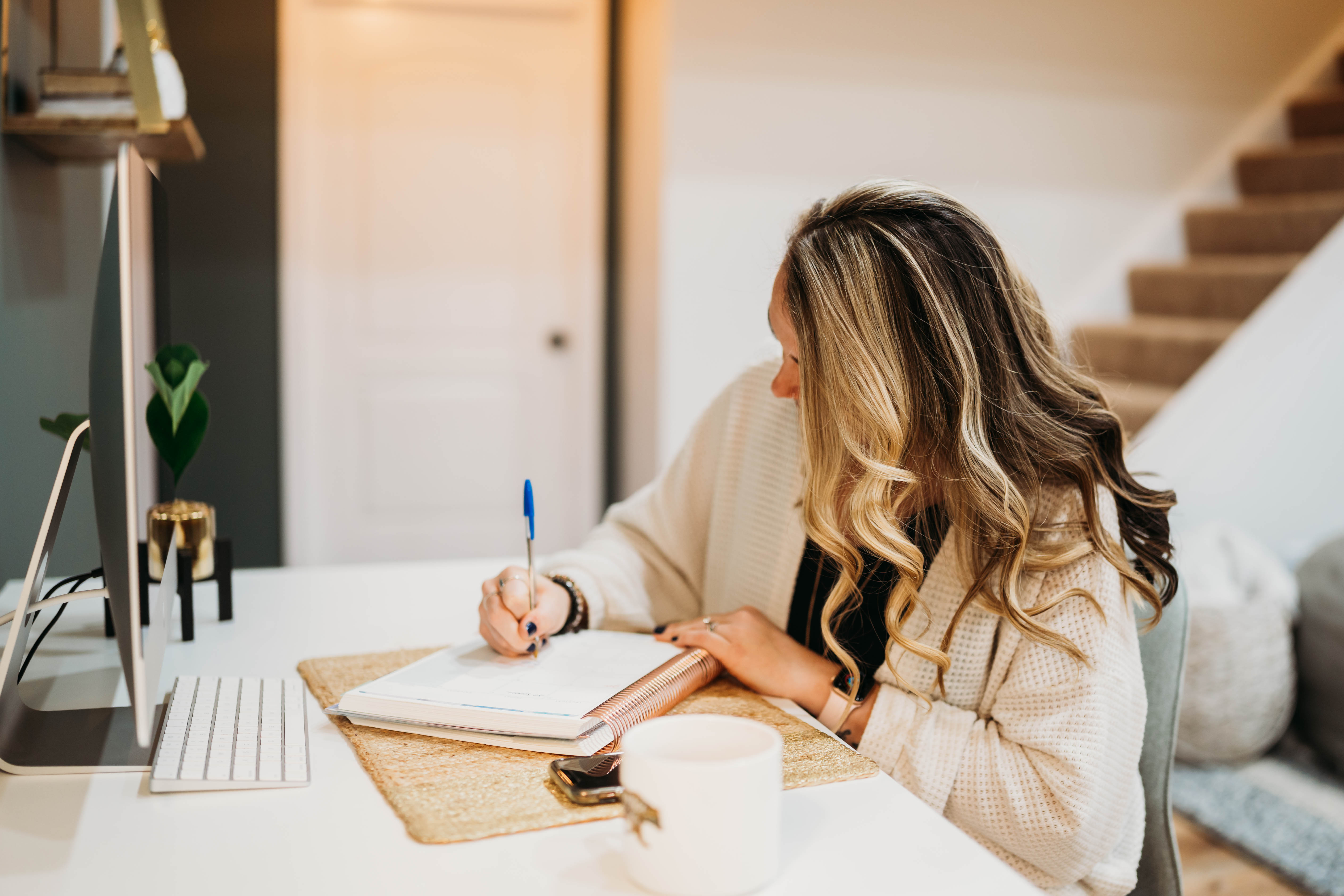 If you're anything like me, you're starting to wind down summer, doing your best to soak up the last few days as the sun sets earlier and earlier each night. For some of you, kids are already back to school and that routine has already set in. Some of you are preparing for the college drop off, settling into the idea of empty nesting, or being down one less kiddo in the house. For others, there is still a few weeks left before the madness sets in. 
Whether you have kids in school or not, Fall (and football!) is around the corner and with a new season comes new beginnings, challenges, adaptations and vibes. 
What kind of vibes are you bringing into the new season?
We can't change what we didn't do, we can't change what may or may not have happened over these past few months; we can only change the vibes and energy we're bringing into this new chapter. 
I can hear it now, you're asking yourself, "so what do we do?"  A great tool to add to your self-care toolbox is implementing a Prosperity Power Hour into your day, where we are intentionally plugging into our amazing self, the one who is motivated, pumped up and ready to set the world on fire! It is the first step towards self-love, growth, and positive, productive change.  (and don't worry, this does not need to be an hour, I just think that title sounds good!) Depending on the day, sometimes it's 5 minutes, other days it's 25 minutes. Do what makes the most sense for you, as long as you do it. 
What does a Prosperity Power Hour look like? It's moving your body, meditating, doing high level reading, writing in a gratitude journal, reciting positive affirmations and powerful intention statements that allow us to start our day at the top of the mountain rather than feeling like we're clawing our way up.  
Here are some of my favorite resources to set you up for success:
The Five-Minute Journal by Alex Ikonn and UJ Ramdas
The 5-Minute Gratitude Journal by Sophia Godkin
Journey to the Heart by Melody Beattie 
Insight Timer App 
And as always…. here for you!
Coach Jenna

« Blog